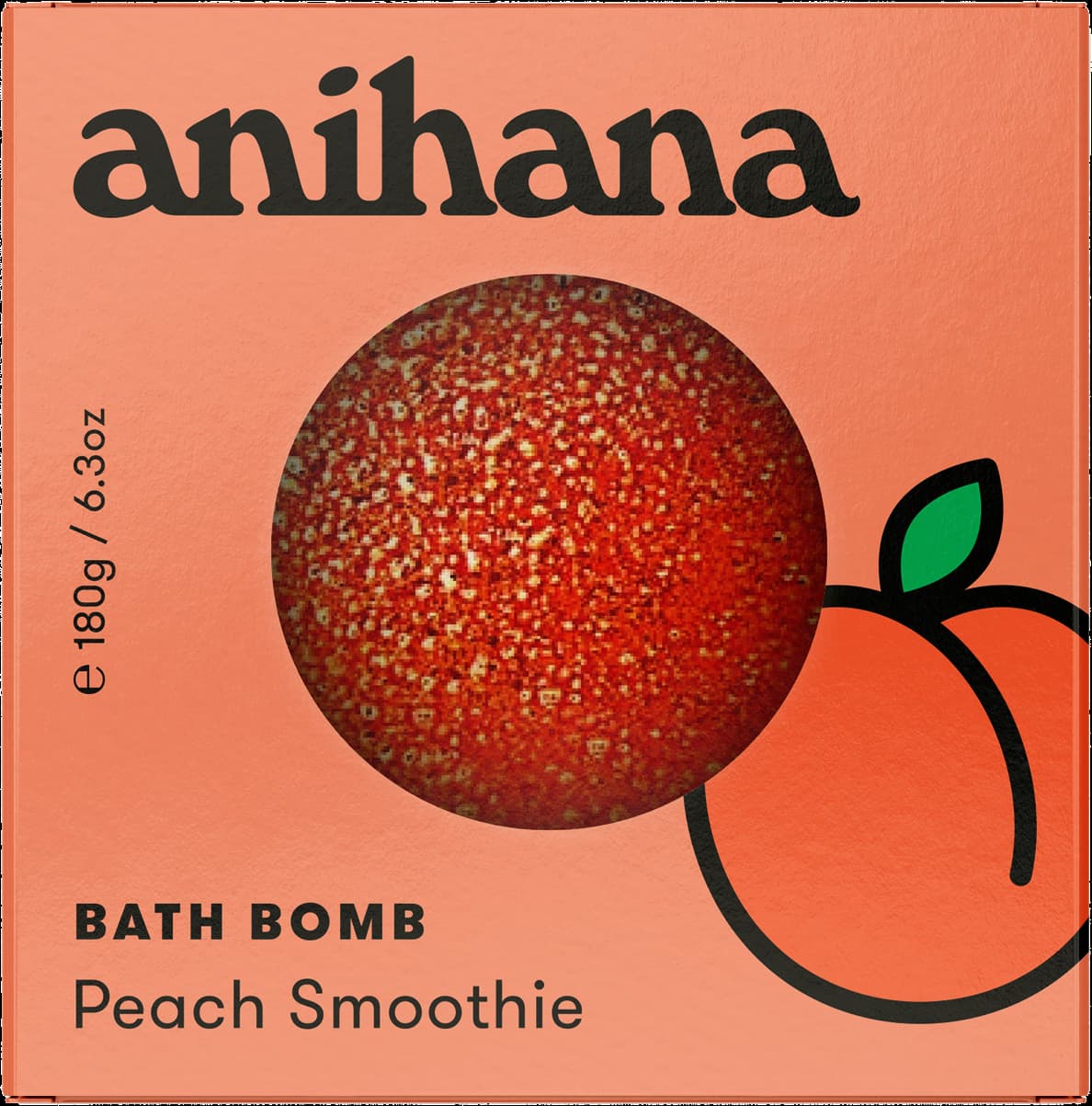 ANIHANA BATH BOMB PEACH SMOOTHIE 180g
Product Code: AH04-12
MADE IN NEW ZEALAND
Imagine relaxing in a hot bath whilst our bath bomb fizzes away around you... enjoy the relaxing aroma and let the hydrating coconut oil nourish your skin. Made with natural ingredients and no nasties like SLS, SLES or Parabens... so relax... it's all good!
Soak among the velvet, fruity scents with our peach bath bomb.
Hero ingredients and benefits:
Coconut Oil – the coconut oil in the bath bomb acts as a moisturiser so after relaxing in the tub you will be left with soft, nourished skin.
Sodium Bicarbonate (baking soda) is the main ingredient in bath bombs but is also known to soothe aches and pains and to reduce inflammation. It is also known for its antiseptic properties and can regulate PH levels in the skin.
Ingredients
Sodium Bicarbonate, Citric Acid, Coconut Oil, Colour, Fragrance, Mica.