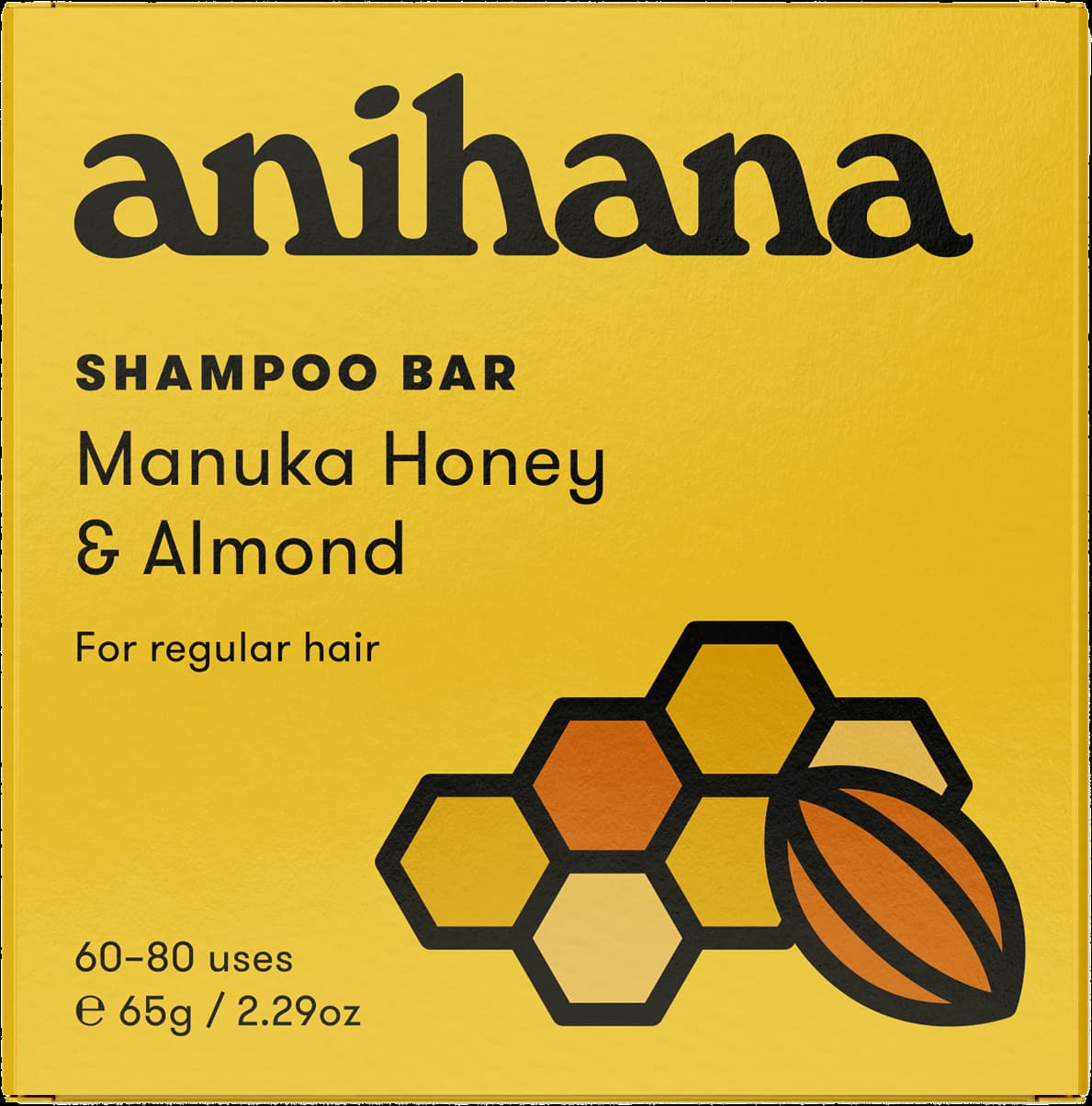 ANIHANA SHAMPOO BAR MANUKA HONEY & ALMOND NORMAL HAIR 65g
Product Code: AH16-16
MADE IN NEW ZEALAND
A shampoo bar designed for regular hair. Our shampoo bars are made with safe ingredients that are not only good for you, but good for the environment. With up to 80 washes per bar, that's up to 3 plastic bottles worth.
We want to help everybody enjoy those simple everyday moments of relaxation and bliss that are crucial to our mental health and wellbeing. Guilt free, me time.
Hero ingredients and benefits:
Manuka Honey: As well as its antibacterial qualities, manuka honey attracts and retains moisture in your hair.
Sweet Almond Oil: High in vitamins A, B, D and E to nourish and strengthen your hair.
Colourless Henna: Makes hair soft and shiny.
Ingredients
Sodium Coco Sulphate (Coconut Derived), Water (Infusion Of Lentils), Sweet Almond Oil, Citric Acid, Cocomidyl Propyl Betaine, Manuka Honey, Natural (Colourless) Henna, Glycerine, Honey Fragrance, Potassium Sorbate, Sodium Benzoate.