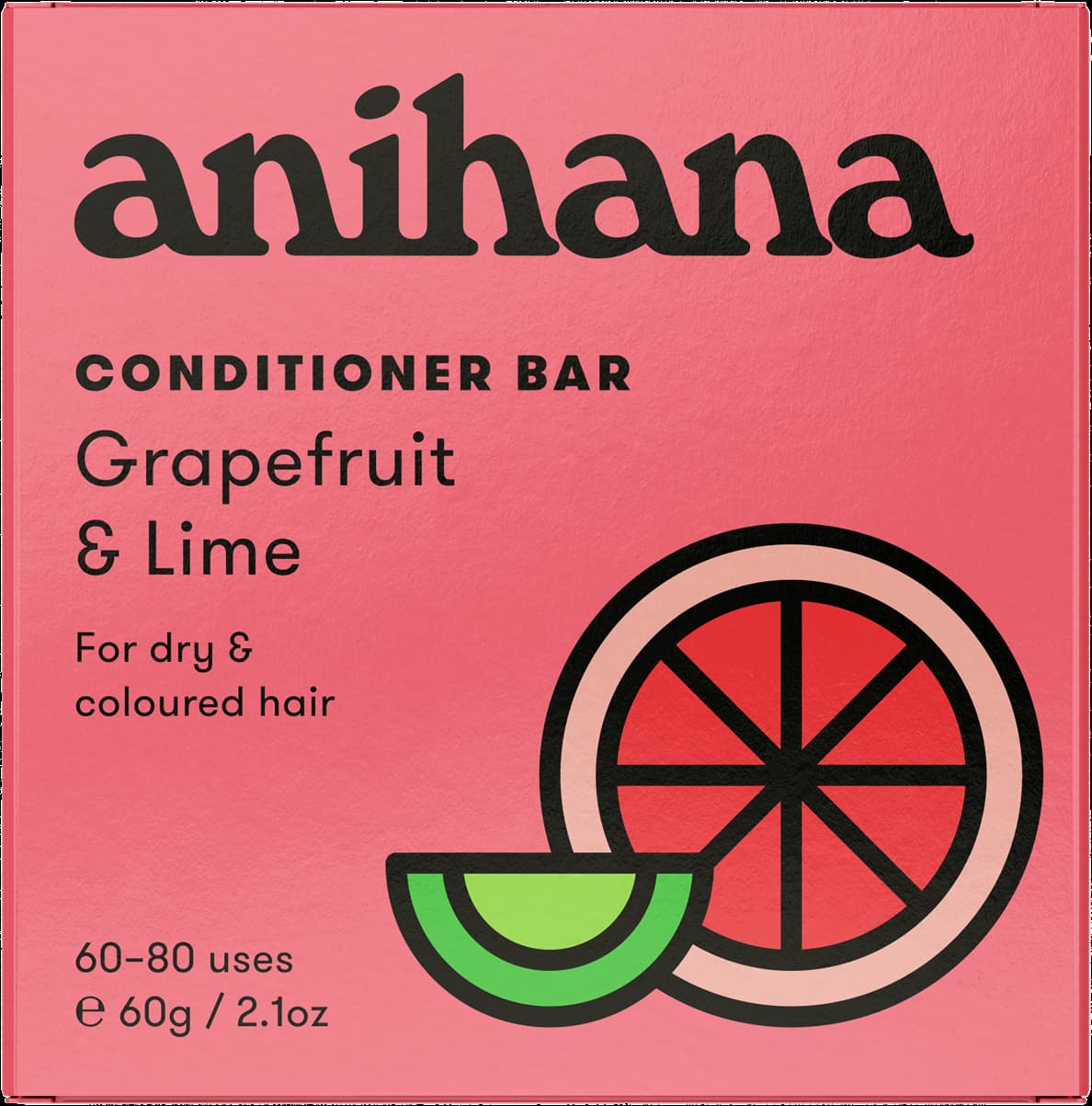 ANIHANA CONDITIONER BAR GRAPEFRUIT & LIME DRY & DAMAGED HAIR 65g
Product Code: AH21-16
MADE IN NEW ZEALAND
A conditioner bar for all dry, damaged and coloured hair types. You will be amazed how soft our conditioner bars leave your hair, and the best thing is... no plastic! With up to 80 uses per bar, each bar is equal to 2-3 plastic bottles.
We want to help everybody enjoy those simple everyday moments of relaxation and bliss that are crucial to our mental health and wellbeing. Guilt free, me time.
Hero ingredients and benefits:
Grapefruit Essential Oil: Known to improve hair health by improving blood circulation and strengthening the roots.
Lime Oil: As well as smelling amazing, lime oil adds shine to hair and smooths hair shafts.
Coconut Oil: Great moisturiser for hair, the essential fatty acids found in coconut oil helps strengthen and nourish your hair and scalp.
Pro Vitamin B5: Helps prevent moisture loss in hair and smooths the cuticle of each strand. It helps hair stay soft and elastic.
Ingredients
BTMS-25, Cetyl Alcohol, Castor Oil, Glycerine (Vegetable), Coconut Oil, Cocoa Butter, Coco Caprylate, Pro Vitamin B5, Vitamin E, Grapefruit Essential Oil, Lime Essential Oil, Mica.