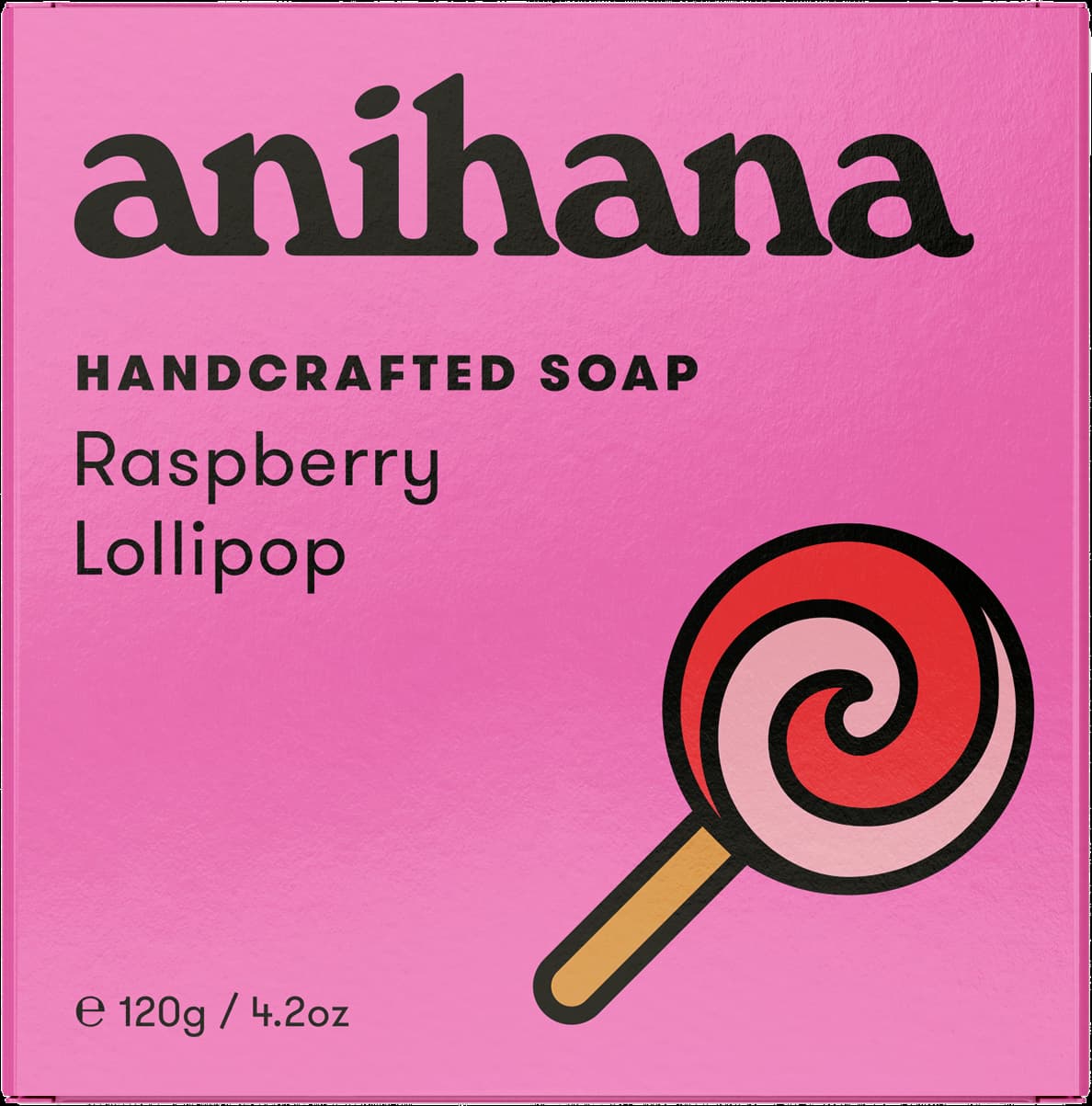 ANIHANA SOAP BAR RASPBERRY LOLLIPOP 120g
Product Code: AH10-12
MADE IN NEW ZEALAND
Our soaps are lovingly handcrafted with safe ingredients, to gently cleanse, moisturise and care for your skin. Our hydrating coconut oil also has antioxidant qualities.
We want to help everybody enjoy those simple everyday moments of relaxation and bliss that are crucial to our mental health and wellbeing. Guilt free, me time.
Vibrant, playful soap handmade with love.
Hero Ingredients and benefits:
Coconut oil: As well as having excellent cleansing properties, coconut oil nourishes and hydrates your skin, so our soap won't leave you feeling dry.
Glycerine: a naturally occurring component of oil or fats (we use a coconut derived glycerine) Glycerine is a humectant that draws water to the skin and helps retain moisture.
Ingredients
Coconut oil,cane sugar, aqua, ethyl alcohol, castor oil, steric acid (vegetable), soda lye, monopropylene glycol, glycerin (vegetable), fragrance, colour, mica