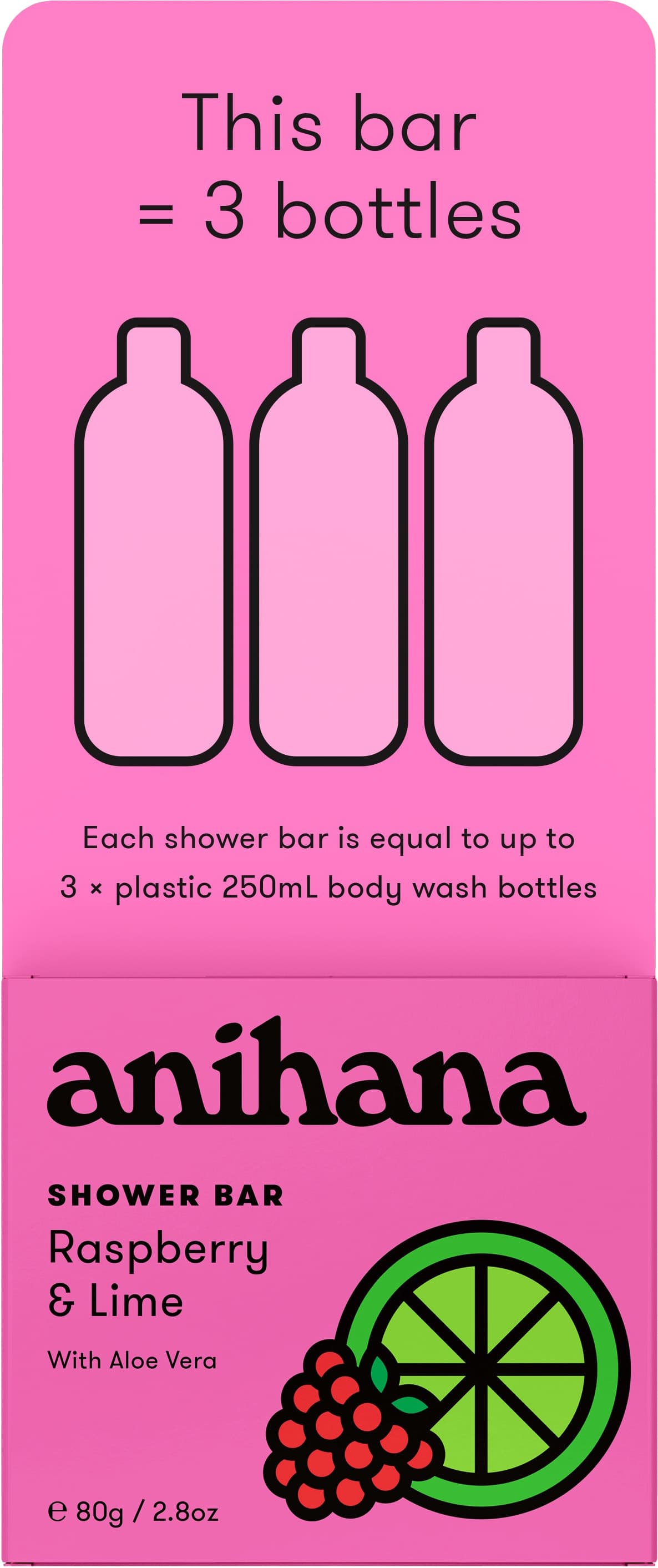 ANIHANA SOLID SHOWER BAR RASPBERRY & LIME 80g
Product Code: AH13-12
MADE IN NEW ZEALAND
Our 100% soap free, palm free, and PH balanced shower bar will leave you smelling sweet and your skin feeling cleansed and soft for that joyful guilt free me time we all deserve. The added bonus is this little bar is equal to up to 3 x 250 ml plastic bottles of body wash!
We want to help everybody enjoy those simple everyday moments of relaxation and bliss that are crucial to our mental health and wellbeing. Guilt free, me time.
Hero ingredients and benefits:
Aloe vera: can boost healing from wounds and help with skin infections or skin conditions such as acne.
Coconut oil: As well as having excellent cleansing properties, coconut oil nourishes and hydrates your skin, so our soap won't leave you feeling dry.
Glycerine: a naturally occurring component of oil or fats (we use a coconut derived glycerine) Glycerine is a humectant that draws water to the skin and helps retain moisture.
Ingredients
Sodium coco sulphate, coco glucoside, coconut oil, glycerin, parfum (phthalate free), citric acid, aqua, mica (ethically sourced), manuka honey, sodium benzoate, potassium sorbate.