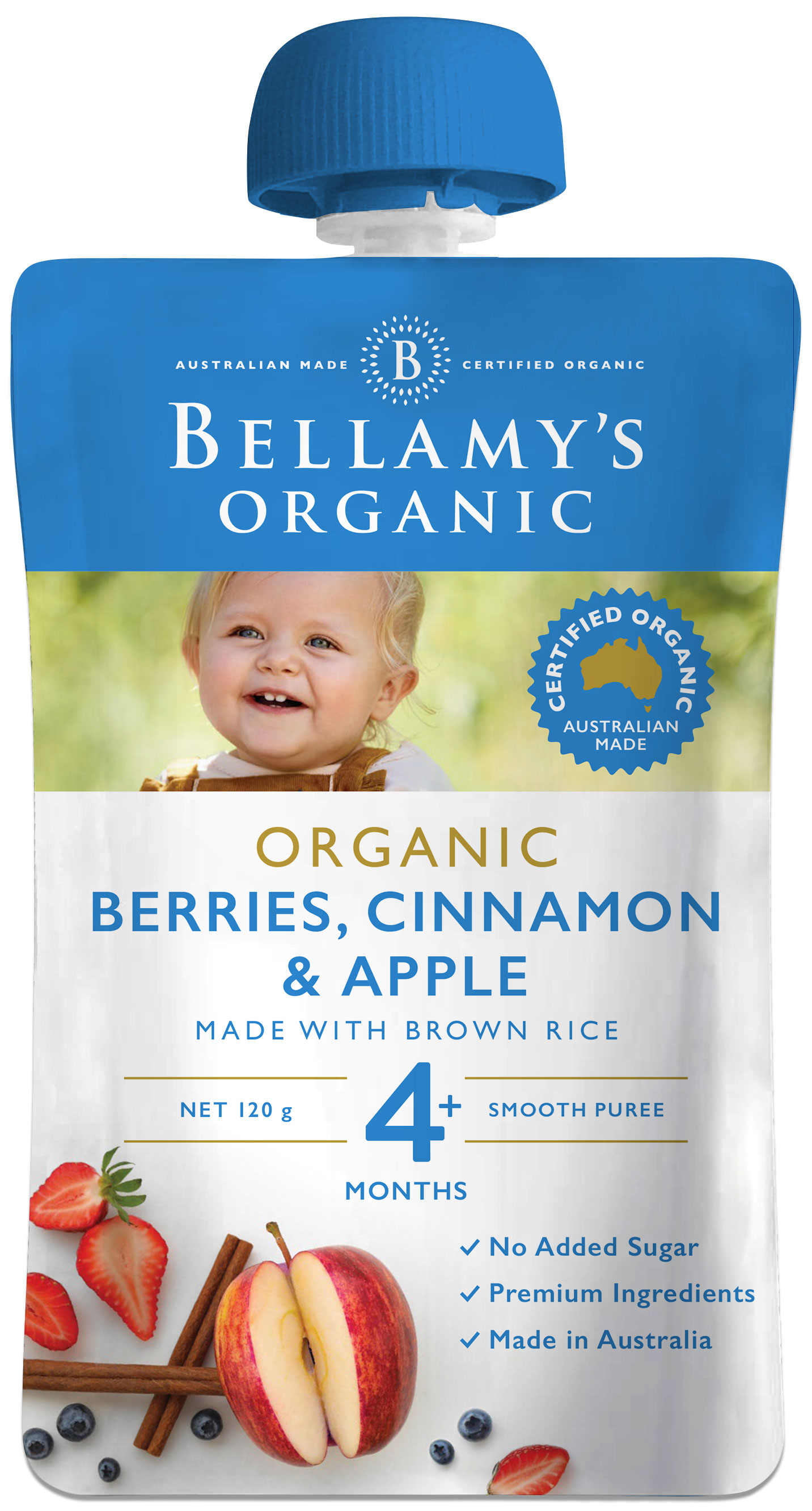 BELLAMY'S ORGANIC BERRIES, CINNAMON & APPLE 6x120g
MADE IN AUSTRALIA
OrganicNut Free
Our Organic Berries, Cinnamon and Apple with Brown rice is a yummy and convenient way to introduce a combination of fruit tastes, complimented with the natural spice of cinnamon. Not just delicious, the added brown rice provides the goodness of wholegrains to every pouch.
Ingredients
"Organic apple puree (57%), Organic brown rice (22%), Organic strawberry puree (12%), Organic blueberries (4%), Organic cinnamon Acidity regulators (citric acid, ascorbic acid)*
*As natural acidity varies due to the seasonality of our organic ingredients, acidity regulators may be added at times for balance."